Shining Star Teachers 2022 - Honoring our Educators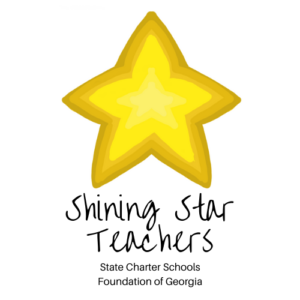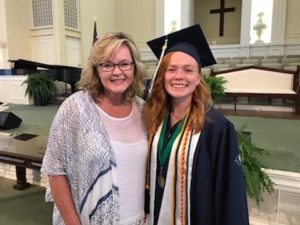 Joanna Arnold, Furlow Charter School - World Languages and Service Learning Advisor
Nomination: Mrs. Arnold touches the lives of all Furlow Charter School students as they begin to learn world languages in K-5, and makes service-learning a part of each high schooler's experience. Her positive attitude and passion for teaching and learning is inspiring. She is constantly making connections between the school and the wider community, seeking grant opportunities to make unique experiences and events possible, and innovating with her teaching. She was the catalyst to making Furlow Charter the first Peace Certified school in Georgia, and this year provided the opportunity for students to join peers around the world for the Youth Peace in Action program.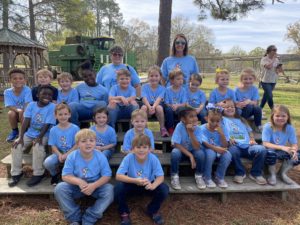 Amanda Barber, Baconton Community Charter School - Kindergarten
Nomination: Amanda Barber in my mind has gone above and beyond for not only my son but her whole class. … She has answered every question I have ever had and there have been many! … My son has since moved leaps and bounds by having her as a teacher again. She works with him not against him. She even does specialized packets for the students … these are personalized to each child each week! She treats the children like they are her own and I never have a worry knowing my child is going to be taught by her everyday! … Her love for teaching is undeniable; she wants those children to know everything they need to know and more and it shows everyday. She has gone above and beyond as a teacher and she DESERVES all the recognition and to know how much she is not only loved but appreciated!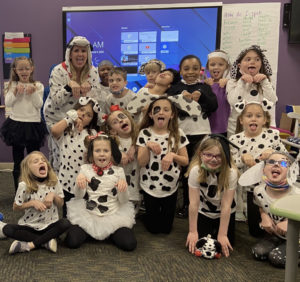 Holly Baxter, School for Arts-Infused Learning - 2nd Grade
Nomination: It is difficult to place in words what a value Mrs. Baxter is to her profession, the school, the scholars and us as parents. Her passion as an educator is admirable. The love that she exudes for her career and for the students is apparent in every aspect of her job. Holly embodies a passionate, committed, patient and hardworking teacher dedicated to her students. *** Mrs. Baxter goes above and beyond to help everyone in her class excel. She is constantly pouring her time, energy, resources, and love into her students in her classroom. She treats all her students as her own personal children. *** I'm absolutely in awe of her loving kindness, genuineness, and regard for the children in her care. . . . She teaches kindness, love, understanding, problem solving, conflict resolution— she teaches it by modeling it and speaking truth, knowledge, love, and value into the hearts and minds of her class. I honestly don't know that it's possible for there to be another just like her. She has believed in my child and instilled confidence in her as she continues to grow academically.  *** Mrs. Baxter was the perfect teacher for my daughter. Mrs. Baxter made her feel loved, included, comforted her when she had rough days, and most of all instilled the love of learning in my daughter.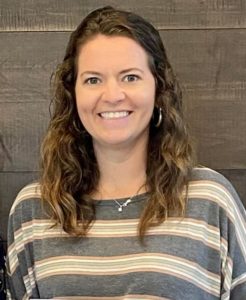 Kayla Biles, School for Arts-Infused Learning - 5th Grade
Nomination: She takes the time to work with every child in her classroom to make sure they understand the material before moving on to the next topic. *** She will take any opportunity to teach a child and she does it while having a smile on her face. … She also manages multiple after school clubs and projects. She truly is a generous and loving person. *** Mrs. Biles has gone out of her way to ensure that parents are kept up-to-date with what is going on in the 5th grade throughout the school year. She has been instrumental in making my child feel welcome and accepted. *** Mrs. Biles is very friendly, and a well rounded teacher! … She also pushed the students to explore projects and other tasks outside of their comfort zone: to include public speaking, video technology, and group leadership development. The 5th grade project (inclusivity) was a fantastic one! My family and I really enjoyed the SAILobration!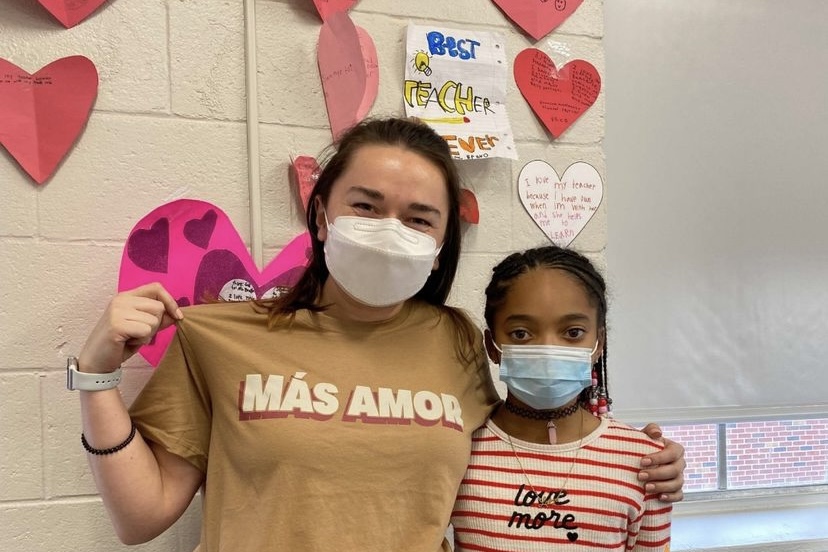 Gabriela Bravo, Resurgence Hall - 3rd Grade
Nomination: Gabriela is an exceptional teacher who leads with passion, resilience, and integrity. Gabriela creates a learning environment that is supportive, positive, safe, and interactive. She bakes treats for her coworkers and enjoys decorating for her scholars. She also makes jokes and writes words of affirmations to her students. She has a strong relationship with parents and staff members at Resurgence Hall. Whether it's working with her associate teacher or informing parents, Gabriela understands that it takes a village to help each child succeed. She goes above and beyond to teach social emotional skills and address every scholar's needs at Resurgence Hall. Her consistent class routine and joyful classroom environment have been proven to improve performance and facilitate effective learning. Gabriela is always looking for ways to grow personally to help her scholars grow in the classroom. Her commitment to educating children academically, socially, and emotionally is inspiring! She expects good leaders to be strong in character. Besides Math and ELA, she is teaching her 3rd graders to face adversity, accept responsibility, demonstrate humility, exhibit generosity, and express confidence! She is truly deserving of this honor.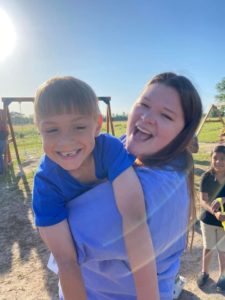 Rachael Bray, Spring Creek Charter Academy - 1st Grade
Nomination: Ms. Bray has been so wonderful for our little boy! … He comes home excited to see her the next day, and talks about how much he loves her as a teacher! … This year he has gotten positive office referrals, and was even rewarded for his improvements! She makes school and learning so much fun for him, and that makes such a statement about who she is not only has a teacher, but as a person. We LOVE her! *** I am nominating Ms. Bray because she is more than a teacher. … We are so very thankful to be a part of this school. When you have teachers like this you know you don't have to worry and you know they are getting more than just an education. *** Ms. Bray has put so much extra effort and love into her class. She goes above and beyond to create fun and memorable experiences for her kiddos. She puts in the extra time and extra work to plan and implement hands-on learning experiences for students. She is so organized and communicates so well with parents. No doubt she has created the most memorable year for my child!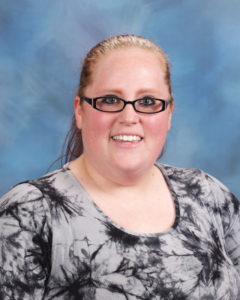 Brandi Dixon, International Academy of Smyrna - 4th Grade
Nomination: Mrs. Dixon has a passion for teaching. She is a person you look at and say, "This is what you were meant to do." … Along with caring so much about her students, she also cares about the teachers and staff she works with. She is there to lend a helping hand no matter how much of her time she must sacrifice. … Mrs. Dixon has been very motivated in learning, trying, and exploring all the new technology that is out there. She really has taken advantage of the digital programs and tools available and is always implementing them into her lessons. *** Scholars feel a part of the classroom. Ms. Dixon ensures that her virtual scholars are a part of the class by including them in activities, letting them stay online longer to socialize with their peers. She leaves them treats to be picked up, so they feel a part of the class. *** What I appreciate the most about her is that after teaching all day and staying to teach scholars in the tutoring program, she always helps with dismissal for tutoring.  She open doors for the scholars.  She greets the parents.  She stays later if she needs to in order to make sure everything is well. Finally, Mrs. Dixon participated in the her seventh 15k (9.3 miles) Hot Chocolate Race.  She posted her pic to show her students that they can do anything if they want it!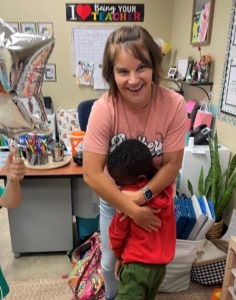 Wendy Everson, Pataula Charter Academy - Special Education
Nomination: Wendy is an exceptional Pre-K to 5th grade SPED teacher. My son started Pre-K in August 2021 … Little did we know Wendy would end up being one of his favorite people. She celebrates with him, pushes him to try harder … and she helps to guide our family through what could have been a very scary next step in his childhood. We are her biggest fans and cannot wait to see how much he continues to blossom and grow throughout the rest of his elementary school years with her! *** Mrs. Wendy always goes above and beyond for all of her students! My little girl started Pre-K this year and she has adjusted so well. She loves each of her students as her own.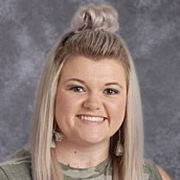 Andrea Gipson, Coweta Charter Academy - 1st Grade
Nomination: Mrs. Gipson has been a shining example … She has gotten to know her students and truly cares about them. … She is super responsive to parents and communication is her speciality. She is absolutely amazing. *** Provides an exceptional experience of learning to her students. Mrs. Gipson strives to provides the best learning opportunities for her students.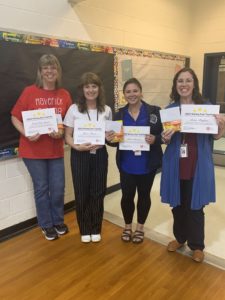 Anna Guerrero, Liberty Tech Charter School - Kindergarten
Nomination: Mrs. Guerrero has been a teacher's assistant at our school for several years and moved to kindergarten this year while being paired with a new teacher to our school.  Mrs. Guerrero really helped welcome the other teacher to our school and helped make an easy transition. The classroom runs smoothly because Mrs. Guerrero is a great teammate and has formed great relationships with the students and with the classroom teacher. She knows each student and their strengths and interests and connects with each one so they are engaged in their learning. She will even go out of her way outside the classroom. … It is the little things that show how much she cares for the students and families at this school.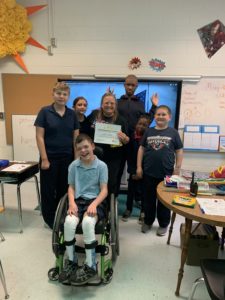 Julie Hally, Liberty Tech Charter School - K-8 Teacher
Nomination: She is the most caring, patient teacher I know. *** She really has a gift for special needs. *** She is an angel on earth!! The absolute best teacher and advocate. *** Mrs. Hally is talented, caring, kind, and patient.  She doesn't give up on her students and teaches them not to give up on themselves.  Mrs. Hally's students face a variety of challenges but she encourages them to see the strengths they have within and use those to overcome the challenges and obstacles to learning.  I can't imagine my child being anywhere else than under the guidance of such a wonderful teacher. *** Ms. Hally always takes time to make sure her students are not only doing okay, but that they're doing well. She genuinely loves her students and co-workers, and goes out of her way to support them.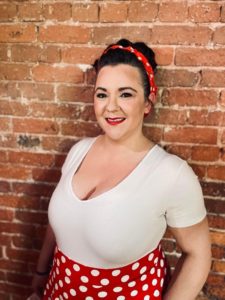 Rachael Herendeen, Spring Creek Charter Academy - 8th Grade
Nomination: Ms. Herendeen has gone above and beyond for her students and everyone she comes into contact with. She puts her heart and soul into whatever projects she is working on and dedicates countless hours to ensure it is successful. "Ms. H," as her students call her, has a love for drama and is currently directing the first ever production at SCCA, Peter Pan the musical. She is also on the board for our local community theater and has directed many an amazing show! *** "Ms. H" is one of the best teachers at SCCA and we're lucky to have her! She's always positive no matter what she's going through, and her students notice that and are inspired by her outlook. She always goes above and beyond and we really would be lost without her leadership! She also inspires her students to try new things and is the leader of the SCCA Drama Club. 
Summer Hill, Pataula Charter Academy - Kindergarten
Nomination: Mrs. Summer has been such a light this year. Our daughter started Kindergarten at a new school amidst the pandemic and she was nervous as were we as her parents. … Summer was amazing at making her feel comfortable during the day and making sure we were up to date on classroom happenings. She has always been available night and day for questions. … Our daughter has absolutely thrived and her reading and math skills have skyrocketed with her help. We are so grateful for Mrs. Summer being her teacher for her first year at PCA.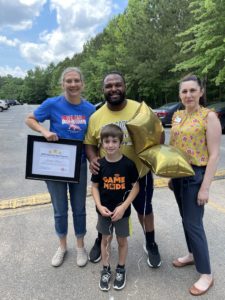 Lonnie Honoré, Cherokee Charter Academy - 2nd Grade
Nomination: Mr. Honoré truly loves his students and they love him! … Mr. Honoré's approach to teaching and encouraging independence and personal responsibility in and out of the classroom has really helped my shy and quiet 2nd grader to develop greater levels of self-confidence this school year. *** He loves all of his students and he treats them all the same. He is a mentor to them, a father figure or whatever they need him to be. He is all of those things to a child. The whole child. *** Mr. Honoré has a passion for teaching as he encourages his students to believe in themselves and to never give up. … Mr. Honoré taught students in class and online during the early stages of Covid. He was able to keep students focused online and in person at the same time. … Mr. Honoré is a Shining Star who deserves to be recognized for his exceptional teaching in and out of the classroom.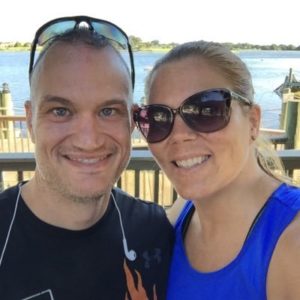 Kimberly Keene, Georgia Connections Academy - 6th and 7th Grade Science, Special Education
Nomination: Kimberly is extremely dedicated to her students.  I have worked on her team for a number of years and she truly cares about the students and their families.  As we are a virtual school, we don't often get the chance to meet our students, especially during COVID.  Last year at state testing, Kimberly spent a whole day working with two of our students to help get them caught up with their work.  Their dad has since told us that a teacher showing interest in the boys was a turning point in their educational careers.  We are lucky to have Kimberly!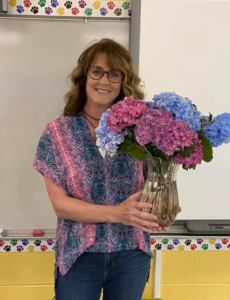 Elizabeth Knox, Pataula Charter Academy - 4th Grade
Nomination: Her energy with the students and her passion for getting them involved and excited to learn. *** She has gone above and beyond to help my child this year. … She is very caring when it comes to her students as individuals. I couldn't have asked to have any better teacher this school year for my child.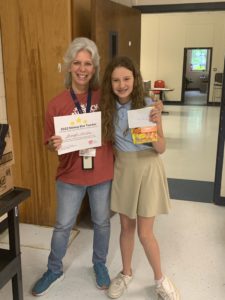 Jennifer Loveless, Liberty Tech Charter School - 6th and 7th Grade Science
Nomination: Mrs. Loveless is the kindest teacher I've ever had. I love all the projects we get to do in Science. I've learned a lot about conservation and pollution and how we all impact the earth. We found ways to reuse or create new things using things that would have gone in the trash. I made zippered pouches out of plastic bags. Mrs. Loveless cares about me and I could go to her for anything. She guides me in making the best choices for me. I'm grateful she is my teacher.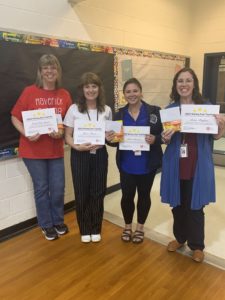 Anna Mayhew, Liberty Tech Charter School - Kindergarten
Nomination: It was Mrs. Mayhew's first year at LTCS and we were so lucky to have her for our daughter's first year of elementary school.  My daughter was very nervous to be away from mom and at school all day, but Mrs. Mayhew's care and connection made for a smooth transition. … Mrs. Mayhew beautifully juggled both the classroom and the students logging on from home throughout the year. Mrs. Mayhew goes above and beyond to make the curriculum hands-on, engaging, meaningful, and fun for these young learners.  She is also teaching the students American Sign Language which has helped the students communicate with each other. *** She has been such a joy and absolute pleasure to have as my son's teacher. He has learned AND retained so much this year. … She is fun, patient, loving, and kind. … We love you, Mrs. Mayhew!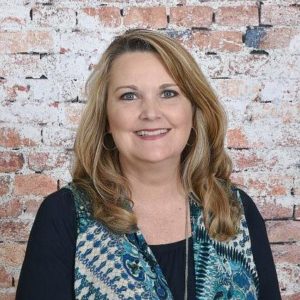 Lana McFather, Pataula Charter Academy - 10th Grade
Nomination: She is very patient and shows genuine concern that my son performs the best of his ability, she pushes him and encourages him to reach further than he thinks he can go. … My son stated that she teaches in a way that makes the lessons clear and understandable. She cares, it's not a paycheck that motivates her but her love for education and need to make a difference. 
Heidi Schulz, School for Arts-Infused Learning - Gifted Instruction
Nomination: Ms. Schulz has done a wonderful job of enriching the gifted students and working with their talents to make them better students. *** She really goes above and beyond to challenge our young minds to think deeper. … She is also incredibly patient towards, and in tune to the special, particular needs of gifted children. … She does a phenomenal job. *** Mrs. Schulz is an exceptional teacher! She cares deeply about her students and pushes them to do their best so they can reach their full potential in life. She challenges the students to do things they don't think they can do and celebrates with them when they surpass their own expectations of themselves and others. Under her instruction the students collaborate and learn leadership and teamwork skills that will benefit them throughout their lives. Her impact is widespread and she is well loved throughout the school, with students always looking forward to their time at Voyagers.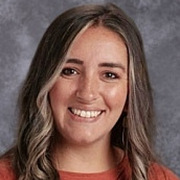 Hannah Shelton, Coweta Charter Academy - 2nd Grade
Nomination: Mrs. Shelton has been an amazing influence on my daughter … She loves her students like her own and invests her whole heart into them. She is an amazing asset to the teaching faculty at Coweta Charter Academy. *** Mrs. Shelton is an absolute sweetheart! You can tell that she simply loves being a teacher and loves her students. *** She has literally done everything she can do to make sure my child succeeds in second grade and is prepared for third grade. She always addresses any concerns and is quick to respond in any situation. … She has the best heart and I truly trust her with my children. *** My child loves to go to school and see Mrs. Shelton smiling first thing in the morning.  … Many of her students return to visit because they miss being a part of her classroom.  That shows what a lasting impression she imprints on her students.  She loves what she does, and it shows in her teaching methods, strategies, and interactions. Hannah Shelton is a Shining Star at our school, and I feel honored and blessed for her to teach our students!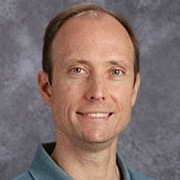 Kyle Sims, Coweta Charter Academy - Band
Nomination: Mr. Sims goes above and beyond with teaching his students. *** Mr. Sims is an amazing band director. He is able to teach every instrument and gets the kids excited about playing by choosing music that they know and like. He also writes original pieces for the kids to play. He is an all around talented musician and is very popular with his students. *** In less than one year Mr. Sims has taught my child to play the violin. She has a new love for music she did not have before. Mr. Sims encourages her to do her best and has been a great teacher this year and influences her and the other students positively to do their best. 

Jody Smith, Georgia Connections Academy - 8th Grade Math
Nomination: As a first-year 8th-grade math teacher at Georgia Connections Academy, Jody has exceeded our expectations and has become a role model throughout the school. Jody is passionate about educating her students and puts them first each and every day. While math is a subject so many students struggle with and manifest avoidance behaviors, Jody has cultivated a positive and trusting learning environment her students are excited to be a part of.  Jody's sweet and caring nature encourages students to try to do what is so hard for them. Her students know they are in a safe place to make mistakes and they know she believes in them. She pushes the growth mindset and goes out of her way to make students realize that learning includes setbacks just as much as successes.  … While the virtual environment is innovative in itself, Jody has created new opportunities and growth in our department that are paving the way to continued success.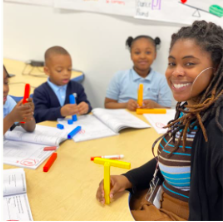 Jade Stroud, Ethos Classical - Kindergarten
Nomination: Ms. Stroud is one of the very best educators I've ever worked with in my 12-year career. Her dedication to improving herself each day is unmatched. What is most inspirational is her ability to leverage relationships to see actual growth in each and every scholar. Each day in her classroom is filled with meaningful mantras and challenging lessons. Her ability to connect with each scholar allows for her to make them all feel like any and everything is possible. During our school tours, Ms. Stroud's classroom is the first stop I make. I know that our families and stakeholders will be blown away by her clear and affirming directions as well as her intentional academic goals and structures. As a kindergarten teacher at Ethos Classical for the past three school years, Jade Stroud is truly a model educator. She is deserving of all of the praise yet she operates with quiet humility and a deep-rooted passion for educating young minds. 
Tamisha Thompson, Georgia School for Innovation and the Classics - 8th Grade Math
Nomination: Mrs. Thompson should be a shining star because she really cares for her students. She works with them and makes sure they understand the topic before moving on. Mrs. Thompson also comes up with songs or sayings to help the students remember things. … The students at our school who have had her in the past always make sure they stop by and see her on a daily basis.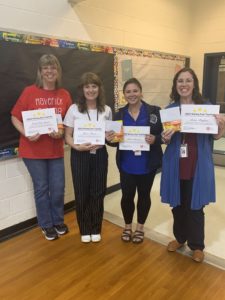 Sheri Thorne, Liberty Tech Charter School - Kindergarten
Nomination: Amazing Kindergarten assistant who truly cares and loves each of the children and is so excited to watch them learn and grow. My son has grown so much with her teaching and care she shows. We are so thankful for Mrs. Thorne. *** Mrs. Thorne has been such a blessing to our son, Quinn.  … Mrs. Thorne has been so instrumental in helping Quinn look forward to every day in class.  She works so diligently with him to help him achieve his full aptitude.  We are infinitely grateful!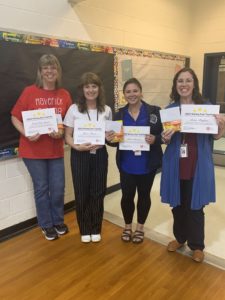 Kristi Van Gunst, Liberty Tech Charter School - Kindergarten
Nomination: She is absolutely amazing and has made kindergarten such a great experience for our son. She makes learning fun and he and all his classmates have learned so incredibly much this year. … The whole class reading at 100%. How cool!!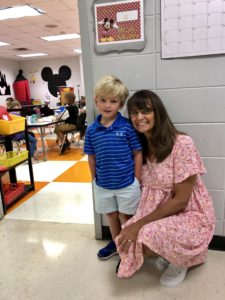 Becky Weiss, Furlow Charter School - Kindergarten
Nomination: She is always there when needed. The children love her. And she goes above and beyond for the class. She tries to help them one on one when needed. She is an exceptional teacher and definitely a shining star! *** Mrs. Weiss is a wonderful teacher because she treats each of her students like her own.  They feel so welcomed and special that they are excited to come to school every day. … Even as a veteran teacher, she is willing to try new approaches to ensure everyone gets what they need in her classroom. Mrs. Weiss's passion for her kids and school has led her to pursue her master's in leadership. While working on her higher degree, she has been a committed team leader as well as leading our school sunshine committee, being a virtual teacher after school for a homebound student, and organizing summer school.  Mrs. Weiss is a shining star!